Beauty columnist Kerry Harvey recommends the best foundations for each skin type that really stay put all day.
Most women like to wear a little something to give the illusion of an evened skin tone, and working as a bridal makeup artist, I've certainly tried and tested many many foundations and seen the results.
Indeed, I've also heard feedback through asking people what works best for them, so in today's column, I've narrowed the list down to bring you my best and top recommended long-lasting foundations!
Whether for work, a special occasion or indeed a wedding whereby you need your look to not only stay put throughout the entire day but also look fresh into the wee hours, here are my top foundations for every skin type!
Dry/Normal Skin Types
A hydrating foundation is a must for drier, dehydrated skin types – using an oil-free foundation will dry your skin out further and highlight lines and wrinkles, so look for liquid or cream based foundations to hydrate and have you looking fresh as a daisy!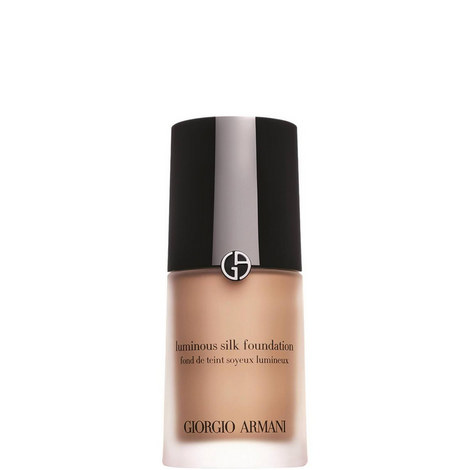 Long- lasting Dewy Light/ Medium Coverage | Giorgio Armani – Luminous Silk Foundation | €46.50 Brown Thomas
This is a beautiful sheer foundation, perfect for ladies with a drier skin type, or those who love a more transparent look – ie., for ladies who like their skin to shine through rather than a blank canvas effect.  It's hydrating and has a beautiful luminosity that looks fantastic on dull skin tones. A normal to combination skin type can also use this foundation and simply add a little powder to any area's that tend to shine as the day progresses.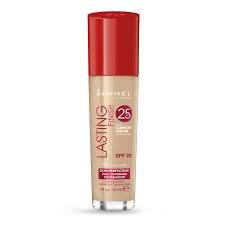 Long-lasting Dewy Medium/Full Coverage | Rimmel 25hr  Lasting Finish with Comfort Serum SPF 20 | €10.49 | Boots
A cost effective chemist buy that's fantastic for work or special occasional looks.  This is one of my personal favourites for day wear and I've also been known to wear it out at night.
It's hydrating, comfortable and lightweight with great coverage – you can lightly apply with a damp beauty blender for a sheerer natural finish, or with your fingers for medium coverage, and indeed reapply a second coat to create a full coverage as it's beautifully buildable! Again, set with some loose transparent powder on any area's of shine and you combination girls are good to go!
Long-lasting Light/Med Coverage | Clarins Everlasting Foundation + SPF 15 | €35.00 | Debenhams
This is a beautiful long lasting product that has super staying power whilst feeling breathable and light on the skin.  Not quite as dewy as the other recommendations but hydrating all the same with a slight blurring effect on fine lines and pores. Another perfect 'makeup bag must-have' for those dry/normal skin types
♥ Top Tips ♥
If you're particularly dry, look at your skin care routine and factor exfoliating after cleansing 1 to 2 times per week! You can also press a small drop of facial oil, my favourite being Clarins Blue Orchid Huile Oil, onto your skin after moisturising or mix through your foundation for a super hydrated long-lasting finish!
Oily T-Zone Combination/Very Oily Skin Types
A combination skin type normally has an oilier T-zone (forehead/nose/chin area) and somewhat normal to dehydrated outer area's of the face, whereas an extremely oily all over complexion should steer clear of oil-based foundations and look for mattifying or oil free coverage to ensure a non-sliding, long lasting base.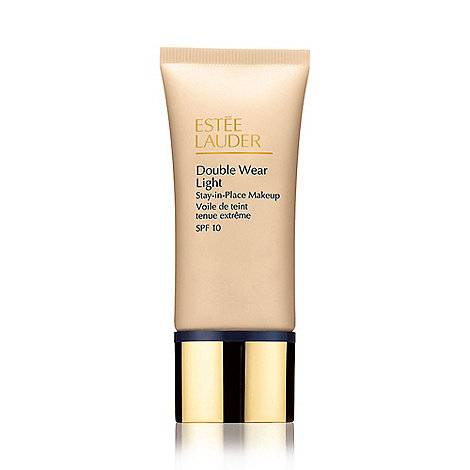 Long-lasting Medium Coverage | Estee Lauder Double Wear Light SPF 10 | €40.00 | Debenhams
This is one of my top 'go-to' foundations for many of my bridal clients.  It feels light-weight on the skin but gives amazing coverage and is super long lasting! The feedback, in general, has been that their makeup looked as fresh at 3 am as it did after the initial application earlier on their wedding morning!
Long-lasting Light/Medium Coverage | Clarins Pore Perfecting Matifying Foundation | €34.00 | Brown Thomas
This is super duper mattifying, so fabulous for you oilier to extremely oily skin types.  This product has a softening effect and gives the illusion of a flawless complexion due to the super fine pore minimising ingredients and texture. Again, using a damp beauty blender you can apply a sheer light coat or use a brush or your fingers for fuller coverage.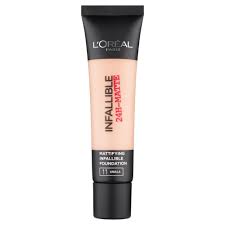 Long-lasting Full Coverage | L'Oreal Infallible 24H- Matte | €13.99 | Boots
An inexpensive foundation with super mattifying staying power! This is known throughout the world of beauty blogging as a top full coverage lightweight, non-cakey complexion-perfecting foundation for highly oily skin types!
♥ Top Tips ♥
If you're super shiny, or even if you tend to prefer wearing a more hydrating foundation than those of my oily recommended foundations, a top product to keep on hand to banish that shine or excess oil is a transparent or translucent  powder – loose or compact, it doesn't matter – simply pick up some powder with a fluffy powder brush, and loosely stipple the product into the area that needs attention soaking up and removing shine!
Caught off guard???  Then simply take a sheet of tissue paper and separate in two, using the finer sheet to blot off excess shine!
For extra reinforcement on super oily skin types, prime your skin, brush a fine layer of setting powder all over the face, apply the foundation, and another layer of setting powder to finish off your oil free look!
And that my dears is my top recommended long-lasting foundations to cover many skin types and coverage preferences! If you have a recommended product you can't live without, or would like my to cover a topic you'd like to know more on beauty-wise, drop your query to info@kerryharvey.ie! K x